During my younger days of collecting, there was no eBay. I bought my packs at LCS, card shows, or traded with my friends. I never really thought about a card as being a must have card. I ended up with my cards mostly due to the randomness of packs.
eBay is a good and bad thing to me. I enjoy browsing through listings and seeing ridiculous starting bids, weird lots, and unknown (to me) cards.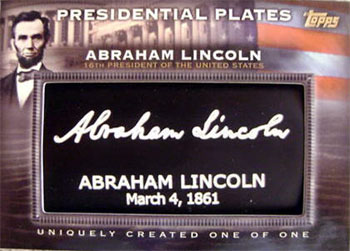 This one seems a bit unnecessary...
The bad thing is when I get lost in it. I
have only used eBay twice since I started back with the hobby. Both times they ended with me thinking to myself, "why I am doing this when I have a mortgage and student loans to pay off?" Luckily, I have been able to keep myself in check before things get too out of hand.
My second round with eBay ended last week. I ended up with most of the things I was watching while only missing out on a couple. I should have enough yellow padded envelopes and boxes to go through soon to keep me busy for a bit.